Graduate Support
The Graduate Support Program ("GSP") is a vital part of the commitment Serviam makes to each of its students as she continues her education through high school and in college.
High School Prep Classes
Our 7th and 8th grade Scholars begin taking high school prep classes to help them prepare for high school. The classes address the following topics:
Life Skills
Communication, Research, and Presentation skills
Self-Exploration and Identity
High School, College, and Career Exploration
High School Test Preparation
High School Admissions Support 
Serviam has a partnership with LYTE – Leading Youth Through Empowerment Program – to help support the high school admissions process for our 8th grade Scholars. LYTE's mission is to lead middle school students to top performing Delaware high schools. The LYTE/Serviam partnership sets out to support our families with mandatory rigorous tutoring the summer before 8th grade & throughout the school year, personal mentorship, and high school application support. In addition to the support LYTE provides to our Scholars, the GSP also provides:
Individual family meetings with the GSP director to identify viable high school options for the student
Coordination of "shadow days" for the students to visit the schools
Schedule coordination and important date reminders
Interview and admissions testing preparation; and,
Assistance in completing applications.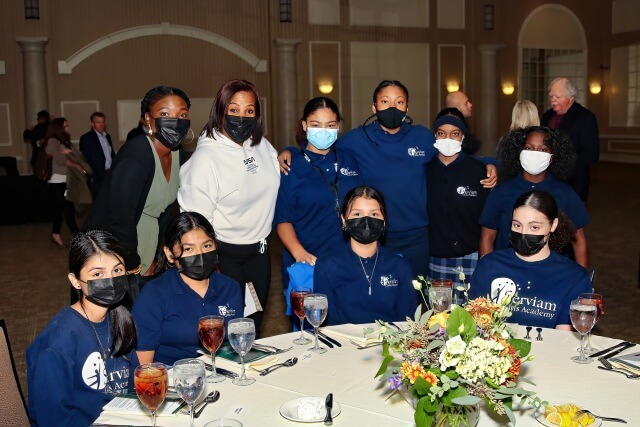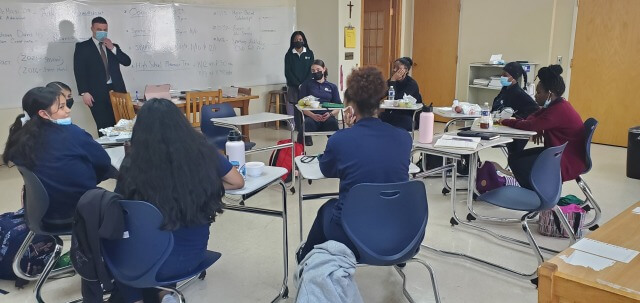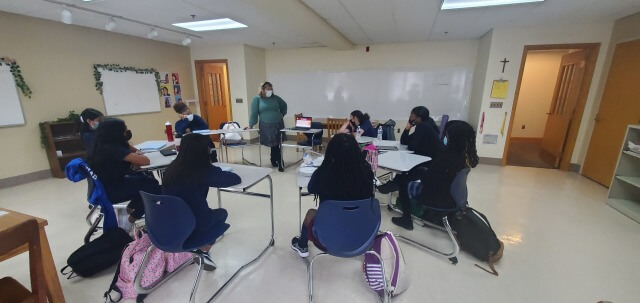 Life After Serviam
Graduate Profile
Upon graduation, through the teachings of St. Angela Merici and the guidance of faculty, staff, and administration, a graduate of Serviam Girls Academy will be able to:
Carry on and live out the qualities of the Serviam Pledge, including 
Community, Respect and Responsibility, Integrity, Service, and Pride
Value learning as a lifelong process.
Think critically with a sense of global awareness.
Broaden her awareness of self and the world through cultural experiences.
Maintain her composure in the face of challenges.
Be confident and competent in self-expression.
Understand and embrace the benefits of a healthy lifestyle.
Accept accountability for personal choices.
Seek God through prayer.
Ongoing Engagement & Support After Graduation
The role of the GSP after graduation is to support alumnae as they move through high school and beyond, making sure they have the resources they need to achieve their educational, career, and personal goals. 
GSP support includes:
Formal visits, at least 4-5 times per year, to their respective high schools in coordination with their guidance counselors.
One on one meetings outside of school to engage with alumnae who need extra support and follow-up 
Informal visits to sporting events, concerts, impromptu occasions.
College guidance as they prepare for, and go through, the college-admissions process
Regular communications via newsletters, texts, email and social media
Programming to offer support, provide skill development, and build community.
Open invitation to to come back to Serviam to do service hours, mentor current students, or simply to visit.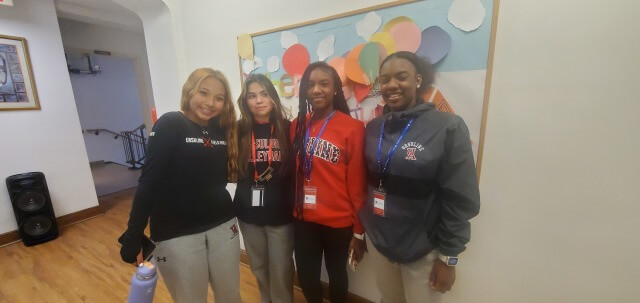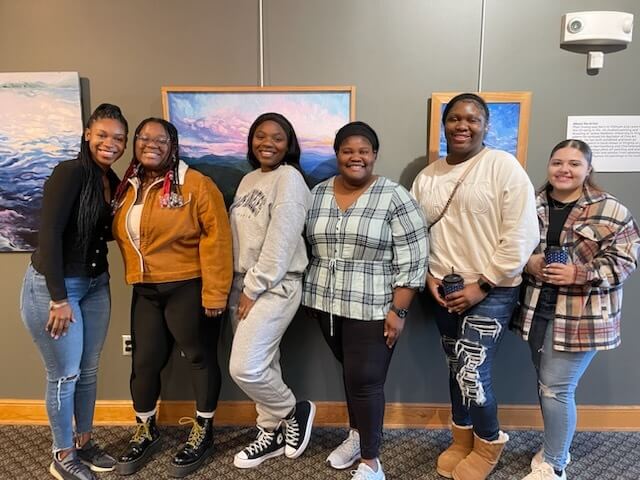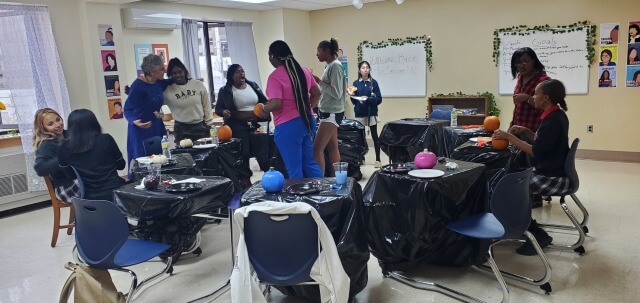 Alumnae High Schools, Colleges, and Universities
Alumnae High Schools
Appoquinimink High School 
Archmere Academy
Centreville-Layton Preparatory School
Christiana High School
Concord High School
Conrad Schools of Science
Delaware Academy of Public Safety and Security
Delcastle Technical High School
Design Lab School
Early College High School
Hodgson Technical High School
Howard High School of Technology
Layton Prep
Mount Pleasant, IB Program
Newark High School
Padua Academy
Randallstown High School (Maryland)
St. Elizabeth's High School
St. Mark's High School
Sanford School
Smyrna High School
The Tatnall School
Tower Hill
Ursuline Academy
William Penn High School
Wilmington Christian School
Alumnae Collages
Albright College, PA
Alderson Broaddus University, WV
Cabrini College, PA
Delaware State University, DE
Delaware Technical Community College, DE
George Mason University, VA
Goucher College, MD
Hampton University, VA
Hood College, MD
Howard University, D.C.
Indiana University of Pennsylvania, PA
LIM College, NY 
Lincoln University, PA
Middle Georgia State University, GA
Moore College of Art & Design, PA
Morgan State University, MD 
Neumann University, PA
Norfolk University, VA
Penn State University, PA
Pitzer College, CA
Salisbury University, MD
University of the Arts, PA
University of Delaware, DE
University of Hartford, CT
Virginia Wesleyan University, VA
Washington College, MD
Wesley College, DE
Wilmington University, DE