Information For Prospective Students
Limited admissions spots available for 5th and 6th grades.
Waiting list for 7th grade for the 2023/24 school year. 
Application Process
Step 1: Contact Form: Click the button above and complete the attached Contact Form.
Step 2: Parent Call: Once the Contact Form has been completed, the Admissions Department will contact you within 24-48 hours to discuss your interest.
Step 3: Application Submission & Fee: After your initial discussion, an electronic application will be sent for you to complete, sign and return to Serviam. Applications are also available in person for pick-up. Applications will be processed upon receipt of the $25 non-refundable fee. You may pay using PayPal or Debit/Credit HERE or drop off a check or cash to the School's Main Office.
Step 4: Scheduled Interviews: Once the Admissions Department has received your completed application and registration fee, you will be contacted to schedule admissions testing and the individual student and parent interviews.
Step 5: Acceptance: Once all requirements have been met, please allow two weeks for the Admissions Team to make their final determination
Any questions? Please email admissions@serviamgirlsacademy.org or call 302-651-9700.
Application Checklist
Contact Form
Phone call with Admissions Team member
Application and all necessary forms

Two Teacher Recommendations
Records Release Form & Copies of Transcripts
Financial Paperwork (1040 & W2)
Copy of Immunization Record & Birth Certificate
Demographic Worksheet
Application Fee
Parent/Guardian and Student Interviews
Admission testing on Math and Reading. Prospective students must have submitted a complete admission application prior to reserving a testing date.
Criteria for Acceptance
Serviam regards the family as a vital partner in each student's education. Families that are strong candidates for admission will share the Serviam commitment to high behavioral expectations, challenging academic standards, a high level of parental involvement, the extended day and year model, the mandatory summer session, and the sports and enrichment programs.
To be considered for admission, a student must:
Be entering 5th or 6th grade
Qualify for the National School Lunch Program
Demonstrate Positive Behavior
Provide Academic Transcripts and Records
The following criteria are also evaluated:
Academic ability as demonstrated by previous report cards and standardized test scores
Letters of recommendation from the student's current school
Student and Parent/Guardian Interview


---
Serviam admits students of any race, color, and national and ethnic origin to all the rights, privileges, programs, and activities generally accorded or made available to students at the school. It does not discriminate based on the basis of race, color, or national or ethnic origin in administration of its education policies, admissions policies, scholarship programs, or athletic and other school-administered programs.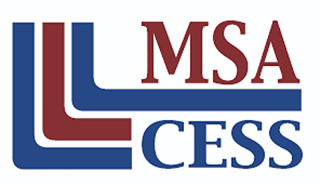 Serviam Girls Academy is an Accredited school by the Middle States Association of Colleges and Schools Commission on Elementary and Secondary Schools.
What does that mean? Middle States accreditation is an expression of confidence in an institution's mission and goals, its performance, and its resources. An institution is accredited when the educational community has verified that its goals are achieved through self-regulation and peer review.
---
Life As A Serviam Student
See and hear the impact of a Serviam education through a student's perspective!
Serviam Pledge
It is not only the students who live by the Serviam Pledge, but the entire Serviam Family at large.
I pledge this day, with INTEGRITY and PRIDE,
My continued support for the spirit of Serviam.
A spirit of COMMUNITY, not selfishness,
A spirit of RESPECT for each person I encounter.
A spirit of dignity for who I am,
A spirit of RESPONSIBILITY for who I will become,
And how I will act in SERVICE of others in need.
May this spirit grow in me today, and may the spirit of Serviam forever thrive!
Profile of a Serviam Graduate
Upon graduation, through the teachings of St. Angela Merici and the guidance of faculty, staff, and administration, a graduate of Serviam Girls Academy will be able to:
Carry on and live out the qualities of the Serviam Pledge.
Value learning as a lifelong process.
Think critically with a sense of global awareness.
Broaden her awareness of self and the world through cultural experiences.
Maintain her composure in the face of challenge.
Be confident and competent in self expression.
Understand and embrace the benefits of a healthy lifestyle.
Accept accountability for personal choices.
Seek God through prayer.